The ASTRO-CRYPTO EBOOK
Learn The Astrology of Cryptocurrency
"Cryptos are by their very Air nature, ideas. They are not tangible and are not backed by anything solid. It is quite understandable that some people, determining that cryptos have no substance, have determined that they are ephemeral and will soon collapse.
In the next few years Pluto will move into another of the Air signs (Aquarius) as will both Uranus and slow-moving Sedna (both into Gemini). These factors alone suggest growing momentum and growth in crypto currencies. This e-book looks at the outlook for some of these currencies."
Get the latest offering from The Financial Universe!
This comprehensive e-book includes:
The astrology of block chain

Bitcoin: an astro-analysis with past and future forecasts analysis PLUS Bitcoin's lunar trading

Ethereum astro-analysis and signals for trading

A deeper dive into your favorite altcoins including Polkadot: ADA, Cardano, Ripple, and Solana

What do the stars say about Dogecoin and what can we expect in years to come?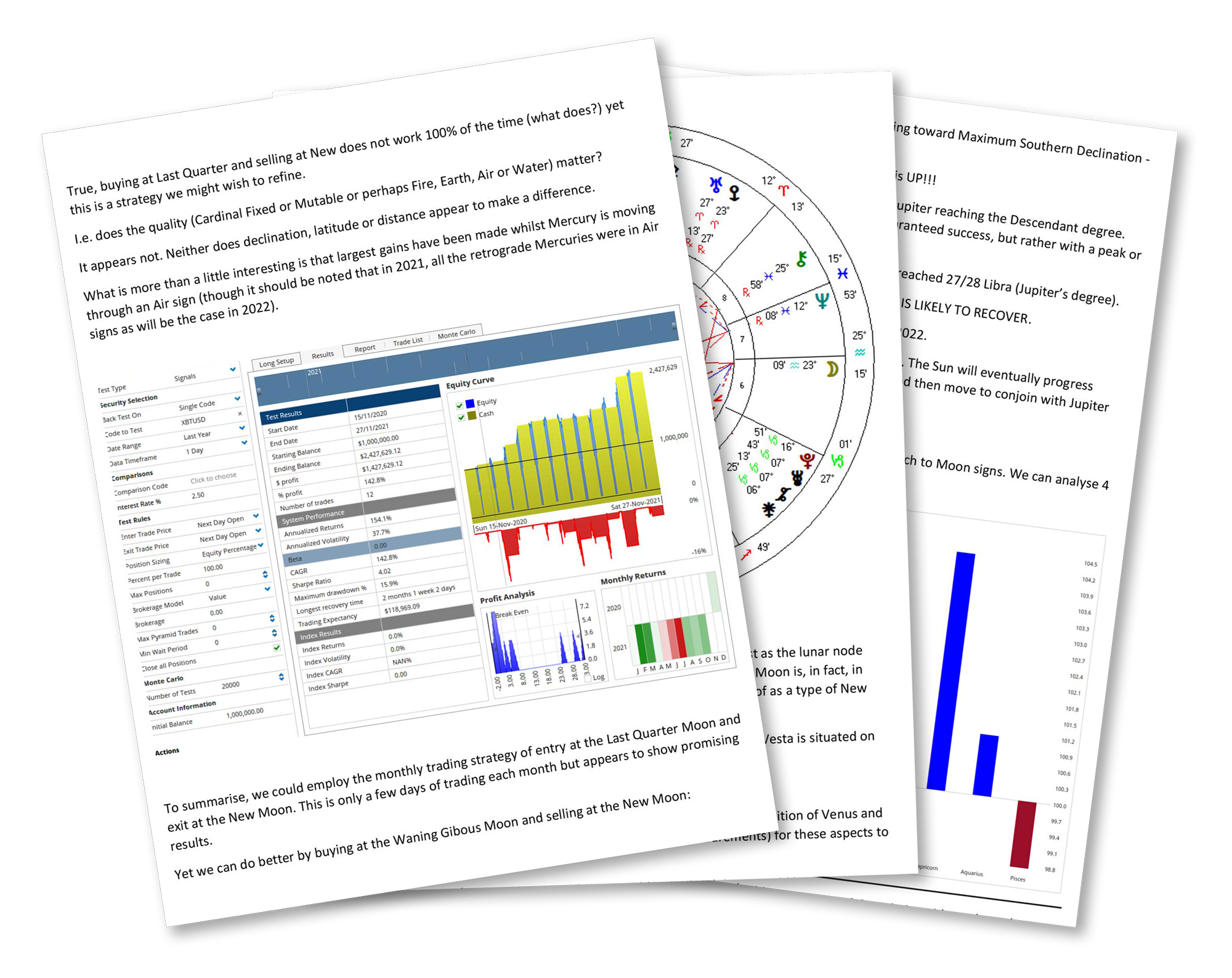 The Astro-Crypto e-Book is available for 29.95 GBP